ISM
-
A distinctive practice, system, or philosophy, typically a political ideology or an artistic movement.
For this group project we were asked to design our own ism, in active dialogue with others. Then utilising this chosen ism as a platform for design.
From day one of the project we were intent on executing a project that operated on all scales, whilst conveying how our ism could influence across a large range of creative mediums; from art, architecture, fashion, graphics, photography and product.
As a collective we felt the best way to convey this possibility would be through an interactive exhibition of our ism.
We developed 'synthetic-evolutionism', a design process using the methods of evolution through change to create new original outcomes.
We began to design without the use of schematics or diagrams, limiting the authority of each group member to a singular action; passing this authority back and fourth in much the same way that can be seen in production lines.
In doing this we removed the potential for selfish design as a design could only be manifested if it was perceived by all member of the committee, therefore everything that was produced had taken influence from all the committee members.
This process became known as synthetic evolutionism as it took the idea of natural selection and accelerated it into a design process that required collaboration in order to become productive.
2016
UNIFORM
When the silhouette of this
garment was created
neither the designer or the
wearer had any control
over the final outcome.
Four of our collaborators were presented with a square of paper [10x10cm] and asked to fold it twice, with no explanation as to why.
The folded pieces of paper were then positioned to create a silhouette which in time became the final garment.
This furthered our notion of deferred authority as the spectrum of influence was expanded to encompass the identity of the user as well as the authority of the designer.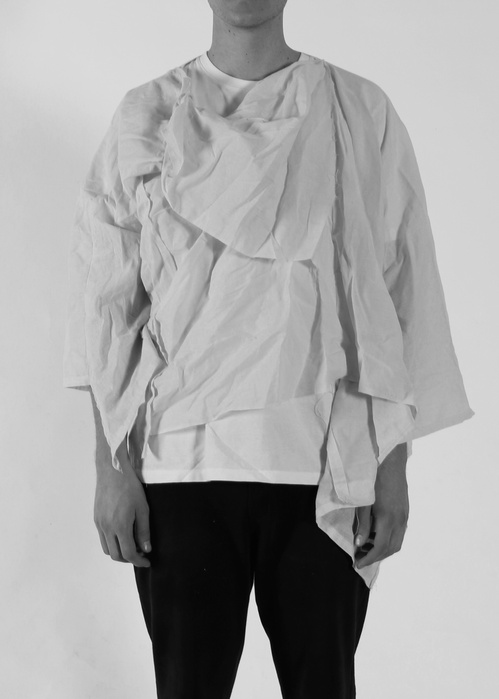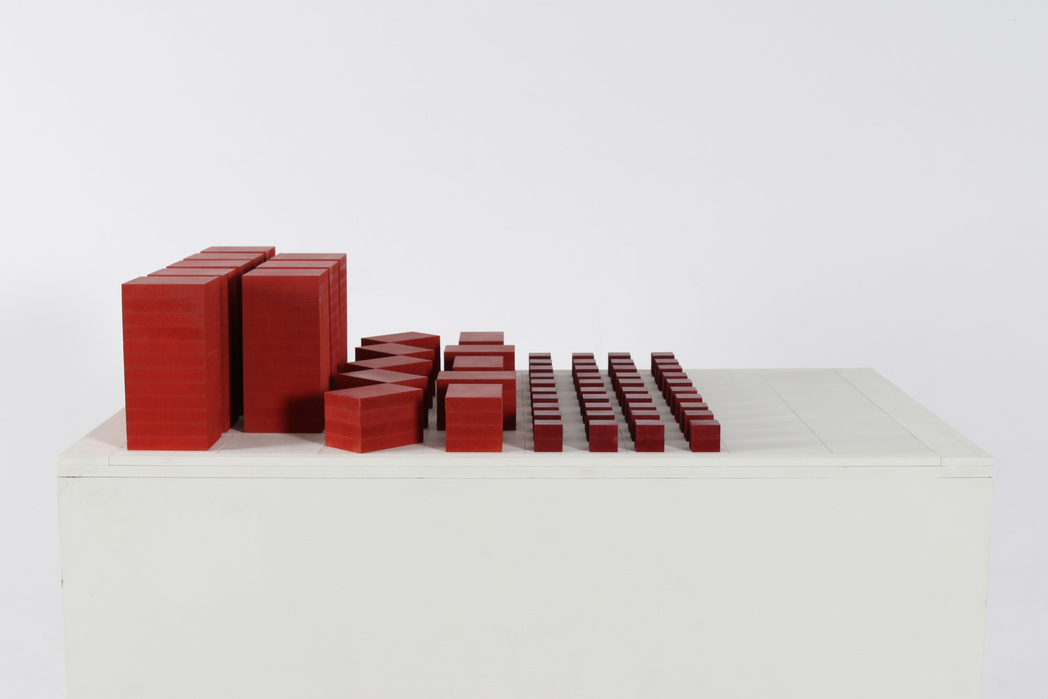 QUADRO-MANUAL PROPAGANDA

Using the harnessed pen, as a four, create a design for a chair. Before you begin your design, consider how you think a chair should look. Discuss functionality, simplicity. Favourite & historical designs should inform your movements.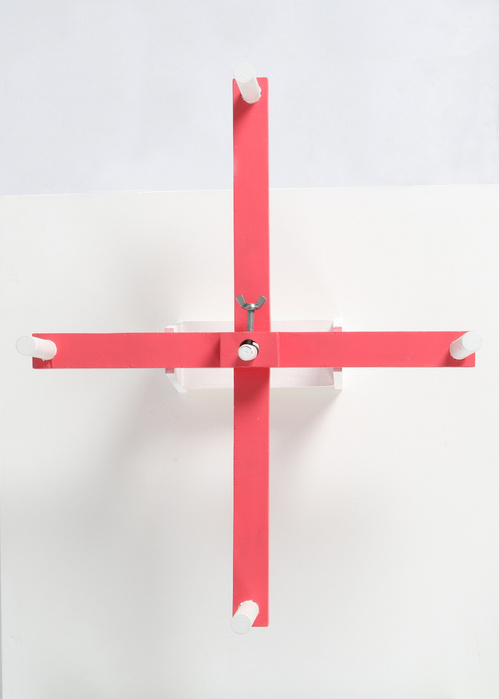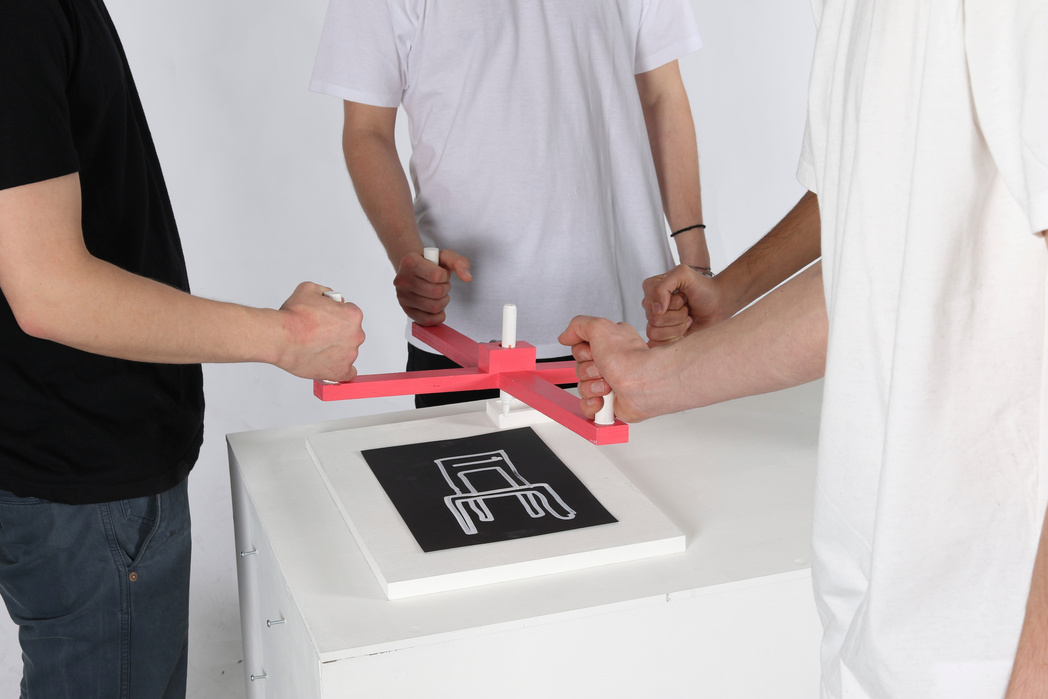 OCTAGONAL POSITIONING SYSTEM
In a group of four, using the harness provided, attempt to navigate Exhibition A.
You will collaborate with those attached to you as well as those who are also present in the space.
Consider your trajectory as an interruption of the space as well as a means of recruitment; how have you affected the space for others? Do they work with you or against you?